We've had a fabulous 10 week 1st term but it's now the end of term 1 and there will be 2 weeks holiday from Playgroup. From 2 playgroups at the start of the year we now have 3 Playgroups and 2 Babies Playgroups.
We have had fun on Tuesdays and Wednesdays this term exploring all the colours of the rainbow with a special fun session the last week of term with the parachute and bubbles and lots of fun rainbow activities including rainbow handprints that we made into placemats.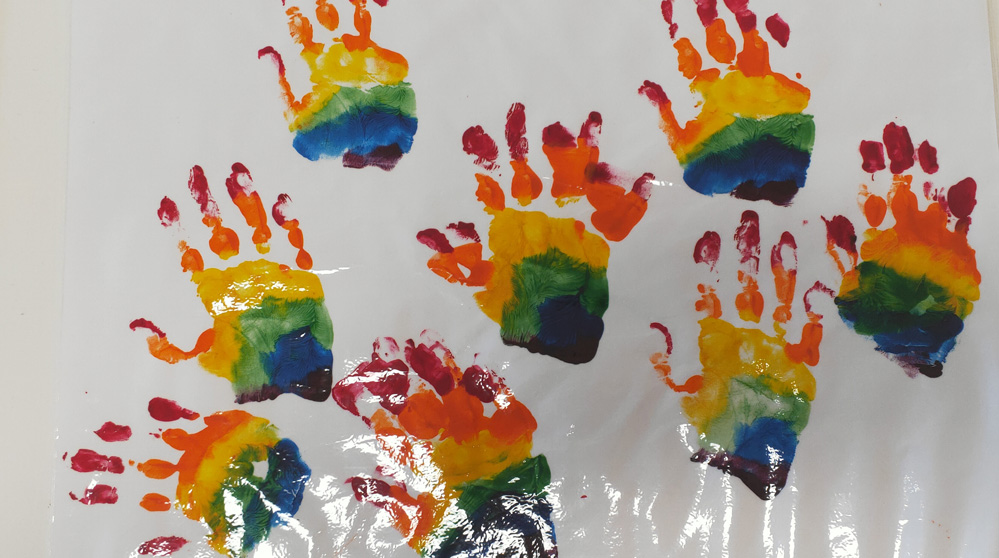 Mini Melody Movers had a great term learning lots of new songs as well as having fun exploring the indoor and outdoor spaces. They finished up the term with a very special Bear hunt and treasure hunt.
Playgroups are on Tuesday, Wednesday and Friday mornings from 9:30am – 11:30am. Fridays is called Mini Melody Movers Playgroup because this playgroup has lots of music and movement for kids and caregivers to enjoy. 
The Babies Playgroups are for mums and bubs to get together and share their experiences of having a newborn with all the joys and challenges that this new life brings.
The 3 Playgroups are having a 2 week break over the school holidays and will resume the week of April 25. There are vacancies for pre-schoolers in all groups so if you are interested in coming to Playgroup please email Chris at playgroup@manninghamuc.org to find out more, register your interest or book a place.
Cost is $60 for the term for 1 child + $10 per term for each additional child in the one family. (no fee for babies who attend with siblings).