Just when you thought there weren't going to be any more 'Wow' moments in our new Church and Community home, along came 'Team Spratling' . . . Hugh and Margaret . . . to add a whole 'rain forest' to the 'Upper Room' in the form of forty-five lovely indoor plants which have filled all the holes, designed to hold greenery, which are part of the office filing furniture.
Hugh and Margaret are much-loved members of the Church community and highly qualified to launch the Office greenery. Hugh has been working at the Manningham Council Nursery for forty years, so knows a thing or two about plants, and he's the human face of our rates at work!!
Anyone who has seen Margaret's Garden knows she has a flare for flowers and nurturing nature.
Oh, but wait, there's more! Margaret looked around Redgum Café and thought it could be enhanced with a couple of pots . . . hence the addition of a couple of Ficus plants.
  Please check out the transformation the plants have made, by popping upstairs and also checking out 'Redgum'.
 There had been talk of decorating the upstairs office with plastic flowers, but Hugh killed that idea with a pearl of wisdom . . . 'You don't get a lot of oxygen from plastic plants'!!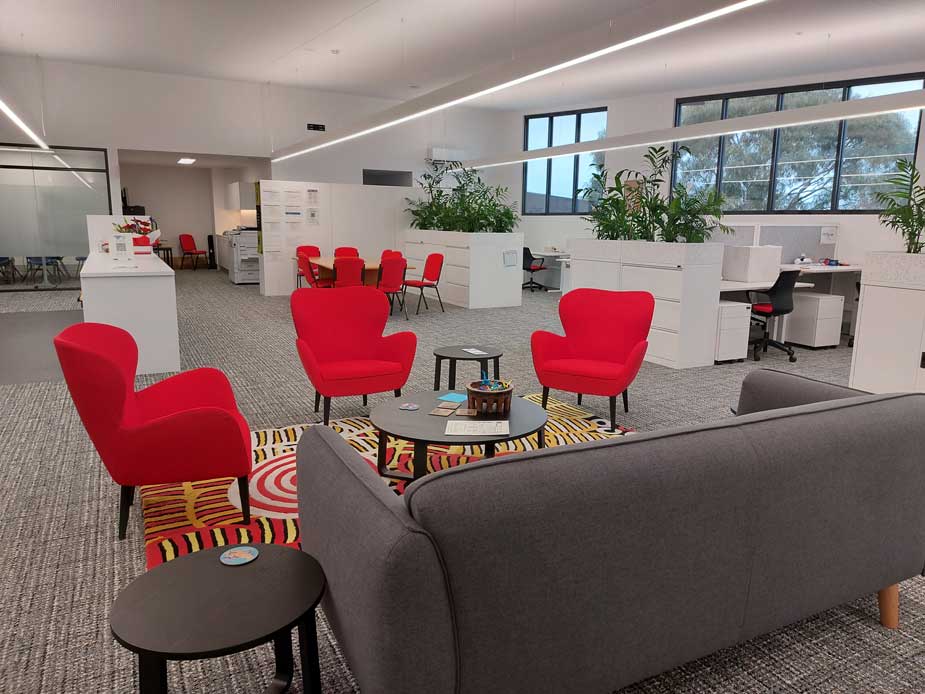 The gift of the plants is incredibly generous. Thankyou Margaret and Hugh.       Methinks the beautification is worthy of beatification!!