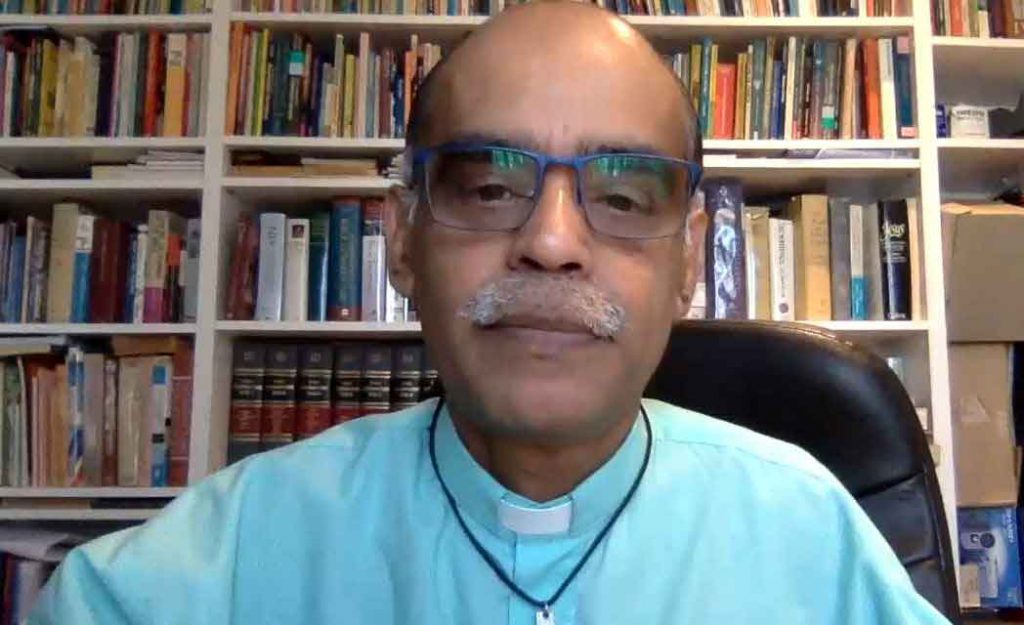 My name is Rev. Dhirendra Narayan and I am an ordained minister within the UCA. Following my ordination, in December 2000, I have served in the Eastern Mallee rural parish, in Swan Hill, where I had five rural congregations spread over a large area. Following that placement, I served in Rosanna and then at Wesley, Box Hill, where I concluded my placement in 2018. After some much-needed time out I did some supply ministry at Plenty Valley, Mill Park, and the last one was at St. Margaret's UCA in Mooroolbark. And it is a joy to have been asked to do a supply at Manningham UCA as I wait for a future placement.
I come from a Fiji Indian background and have spent almost half of my adult life in Melbourne. My wife, Angie, is a RN at one of the local Aged Care facilities near our home, in South Morang, and our son, Joel, who will be turning 26 at the end of August, is working for an accounting firm in the city.
Many times I have been asked about my Christian upbringing and I have never hesitated to proclaim boldly about an amazing life-changing experience on the 29th of November 1978. Now 29th November is also a very special date for me and my wife for on 29th November in 1992 we got married at North Blackburn UCA.
I grew up and lived on a small farm with my Hindu parents and four siblings on a small rural village in the district of Sigatoka. As a young Hindu child, I always had a deep spiritual connection and strictly followed and observed the rites and rituals as observed by my parents. However, on 28th of November 1978 I had an amazing Christian spiritual experience which changed the course of my life forever. It happened at a Christian prayer service, held by the Fijian natives, and at that service I was prayed for because of an ailment which had been bothering me and my parents for a long long time. As I was being prayed for I felt the power of God sweep through me, and there and then I came to experience the amazing grace of God's healing power and presence. And so from that wonderful November evening began my Christian journey and thus the call to proclaim the resurrected and the living Christ whom I meet and experience in Word and in Prayer and in the Sacrament of the Holy Communion and in the fellowship of God's people. And I believe that in Christ Jesus I have a wonderful friend and Saviour who not only cares for me but all who turn to him.
And so my call to ministry which began on that November evening continues as I seek to worship and serve God within the UCA. I hope that one day I may be able to share more about my faith journey (and my love for my beloved St. Kilda and Melbourne Storm) but for now I look forward to ministering to you through the means available to us during these pandemic times.
Blessings to you all!
Rev Dhirendra Narayan
*A supply minister is usually a retired minister, sometimes a new minister or a minister waiting for a permanent congregation.  Supply ministers work part-time for an agreed period covering some of the worship services and pastoral care.  They don't attend meetings. Because Manningham UC is a 2 minister placement, we have a gap so we needed someone to work alongside Rev Claire until the second minister is called.  We are fortunate to have welcomed Rev Rod Horsfield, Rev Bob Ridley and now Rev Dhirendra Narayan.