I would never have thought 5 years ago, when starting the MUC Knitters Group, that we would have had a World Knitting Day event on Zoom. But we did, and it was great!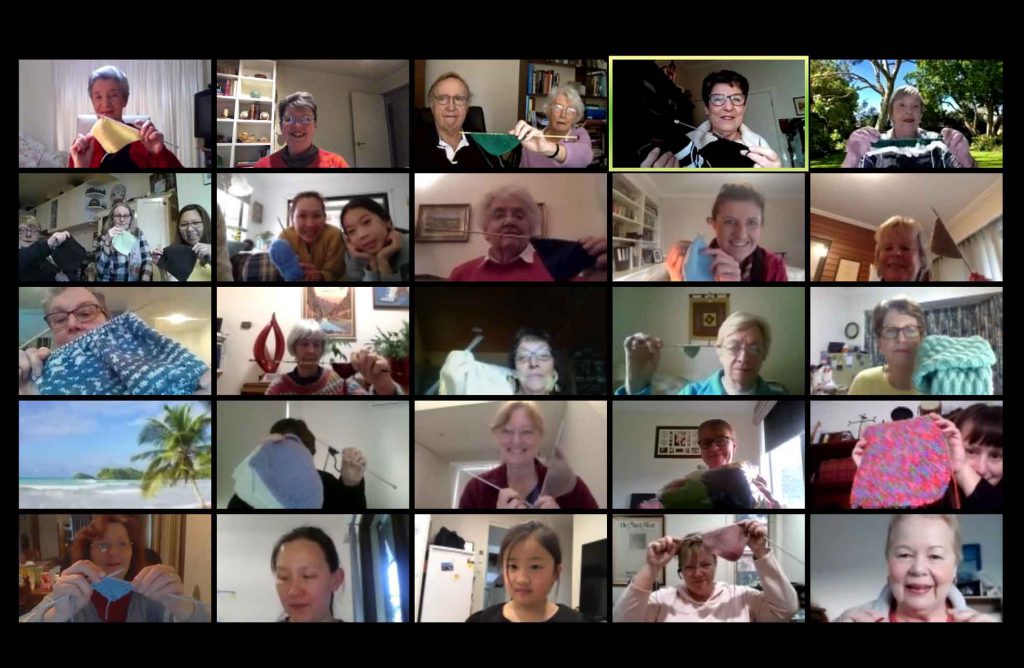 Our small group of knitters has met once a month (except December and January) for the past five years at the MUC Hub and with the help of others who couldn't attend the meetings, have created hundreds of warm garments, blankets and soft toys, with the specific purpose of helping refugees who are not used to our cold winters. Marion Bailes, who works at the Eastern Access Community Health (EACH) Clinic in East Ringwood, has passed these on to those in need.
As we have not been able to meet in the last few months due to COVID-19 it was decided to go ahead with the World Knitting Day via Zoom. Almost 40 knitters (some beginners) joined us for an hour and a bit and it was great to have many from the wider community respond to our promotion through the social network.
As MC I warmly welcomed everyone and introduced Marion, who showed a power point presentation she had prepared about the Knitting Group, the items made and the EACH Clinic recipients.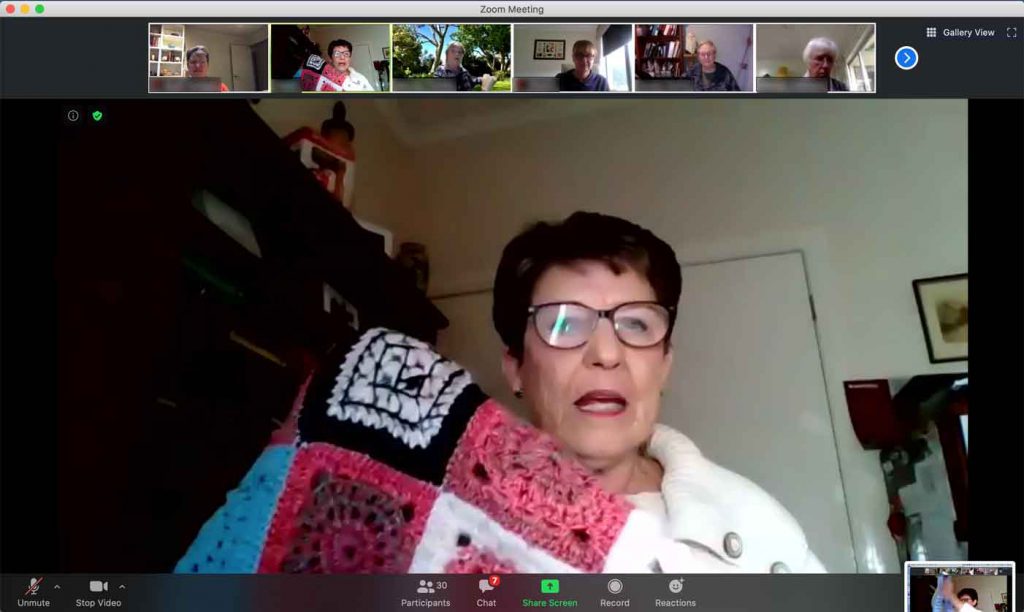 Next Adele Gaudion spoke about the process of putting the knitted squares together to make a rug and had photos to show how it was done. Many took the opportunity to ask questions which Adele was able to help with. Prior to the event, she had put together a video, demonstrating how to knit, which was much appreciated and can still be accessed on MUC's website. Adele would be pleased to hear from anyone who is able to help make up the rugs as we have been inundated with knitted squares!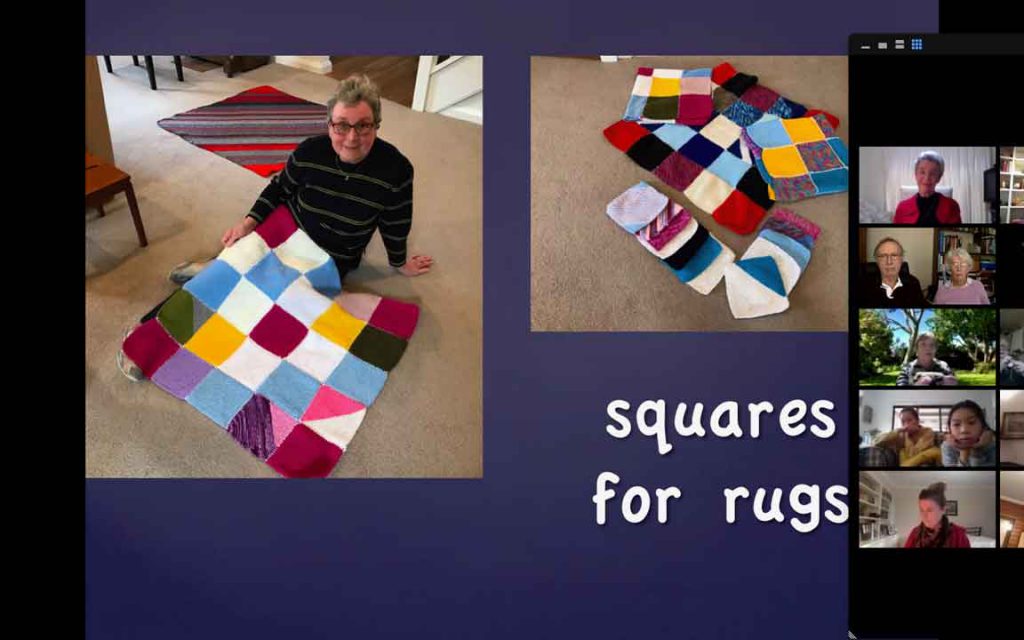 A bit of fun followed with Wendy Fishley's reading of a very funny Pam Ayres poem about knitting, called 'Thoughts of a Late-Night Knitter' It was a real 'hoot'!
'Show and Tell' came next with many participants showing what they had made. It was inspiring to see so much beautiful knitting which will be so gratefully received.
Our last segment for the day was introduced by Emma Hanna who spoke of her experience of learning to knit and invited others to tell theirs. Again, a very interesting and fun-filled discussion.
All the presenters were thanked, and special thanks went to Tony McLachlan who was our 'IT Expert' having helped many of us through the process of zooming.
An invitation to join our Knitting Group was extended to all, with the next get-together planned for Monday 27th July, 1.30 – 3 p.m., at the Hub, 20 Westfield Drive, when appropriate social distancing and hygiene will be practised.
Helen