The team organising the Building Bridges through Story event have a fantastic line up of speakers and presenters. They would like to introduce you to: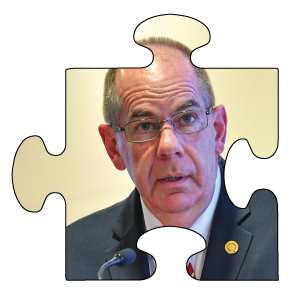 Ian Goldsmith
Ian goldsmith is currently the CEO of Edith Bendall Lodge Aged Care in Pascoe Vale where he has been since February 2016. Ian does a lot of volunteer work having been on the committee of management of a child care centre for 8 years, treasurer of East Doncaster little athletics club for 4 years, a member of school council at Milgate Primary School in East Doncaster for 10 years including 9 years as president. Ian received a prime minister's award in the international year of the volunteer in 2001, a Menzies Australia Day award from the hon. Kevin Andrews for service to the community in 2015 and is also a multiple awardee of the Rotary Paul Harris Fellow. Ian has been mc at more than 40 Rotary, Manningham Council, Baker Institute, Kind Cuts for Kids charity and Bendigo Community Bank events.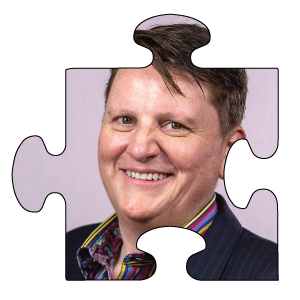 Ro Allen, Commissioner for Gender and Sexuality
Ro Allen is an experienced and longstanding advocate for LGBTI Victorians and has held leadership positions in the community and government sectors. Ro has been a member of three Victorian Government LGBTI ministerial advisory groups and chaired the ministerial advisory committee on LGBTI Health and Wellbeing between 2007 and 2009. As founding CEO of UnitingCare Cutting Edge, Ro established Victoria's first rural support group for young LGBTI people, giving Ro a particular understanding of the issues faced in rural and regional areas. Ro is a former Chair of the Adult, Community and Further Education Board, the Victorian Skills Commission, the Youth Affairs Council of Victoria (YACVIC), and former member of the Hume Regional Development Australia Committee. Ro has been recognised for extensive community service: in 2003 Ro received a Centenary Medal and in 2009 was inducted into the Victorian Government Honour Roll for Women. Recently Ro was recognised in the Top 50 Public Sector Women (Victoria) 2017 and won Hero of the Year in the 2017 Australian LGBTI Awards.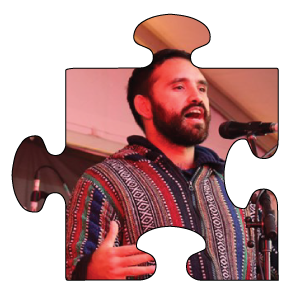 Stephen Thorpe
Steve Thorpe is a proud Gunnai & Gunditjmara Man living in Naarm (Melbourne). Honouring the steps of the giants who have come before him, he offers his insights and stories through the form of spoken word poetry and discussion at any and all events that share the vision of connection and relationship to self and others. His experience in breath-work, shadow work, holding spaces/circles and ceremonies have given birth to his own unique style and intuition. Given his experience Steve is passionate about stepping into helping people through life coaching sessions. Steve is also passionate about his part-time role at Charcoal Lane as a mentor for Aboriginal youth finding their way into hospitality.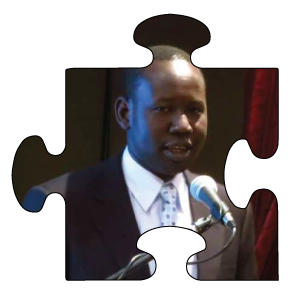 Samuel Manhom
Samuel Manhom was determined to make his dream a reality. He was one of the 'lost boys' of South Sudan and was among thousands of young children forced to flee from their homes and families during a long and devastating civil war. He walked for months, evading wild animals, disease and rebel soldiers, and surviving on meagre rations before arriving in the relative safety of refugee camps in Ethiopia andKenya. Samuel spent12 years in the camps – from age 9 to 21 – before he received an offer to resettle in Australia in 2004. In Australia, he worked at a Geelong caravan factory by day and studied at night, grateful for the opportunity to quench his thirst for knowledge with a high quality education. Samuel powered through foundation certificates, a double degree in accounting and finance and a Master of Business at Victoria University. With the help of Manningham Rotary Club, ( and a challenge to find a way to do something for his own country) , Samuel developed a plan to build a new community-based school for about 200 children in his former home town Rumbek. – the Melbourne Rumbek School. When Samuel returned to South Sudan in 2011 to initiate the project, it was the first time in more than 20 years that he'd been home. After 21 years of war, such was the level of underdevelopment that very few schools, doctors, hospitals or even paved roads existed in the country. After a massive fundraising effort, his dream to build a school is now a reality. Samuel works as an accounts officer with plans to become a banking analyst. He credits much of his success to his time at VU.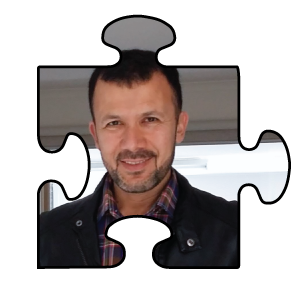 Essan Dileri 
Essan Dileri currently works as Team Leader Diversity and Intercultural Development Officer at Melton City Council. He completed his MA in International Development in Ireland and has worked in international development and the community sectors for 16 years. Essan came to Australia for the Parliament of World's Religions in 2010 to present his work but was not able to return and sought asylum in Australia. He is the winner of the prestigious Refugee Recognition Record Award in 2011 and has recently published a book "Raised in Conflict" sharing first hand tales of conflict from his country Afghanistan.