As published in Manningham Leader, 12 August 2019
By Andrew Rogers
andrew.rogers@news.com.au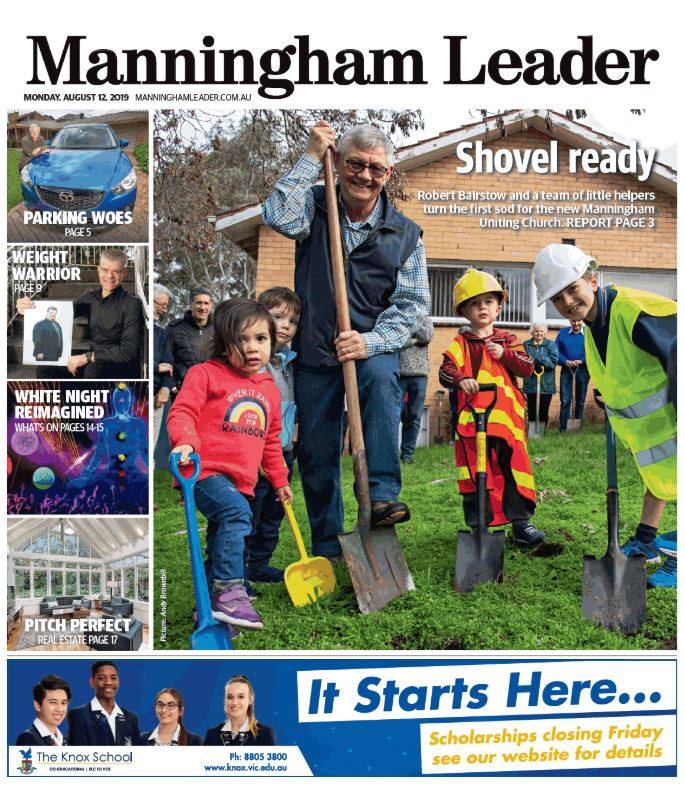 A house of worship for four Uniting Church congregations to call home is being built in Templestowe.
Parishioners at Doncaster, Doncaster East, Templestowe and Box Hill North agreed to a merger in 2012, forming the Manningham Uniting Church.
But without a suitable central location worshippers continued to attend services at each church. The Uniting Church has now sold their Doncaster and Doncaster East properties, with the Box Hill North site redeveloped into townhouses to provide ongoing funds for the Manningham congregation.
Work to redevelop the Templestowe site started last week, with construction expected to take 20 months.
The Wood St block will feature a community hub including gathering and meeting places, a cafe, a shared workspace, a playground, community rooms for hire and underground carparking.
The existing brick church will remain and be connected to the new building.
Project control group member Robert Bairstow said the move had been supported by parishioners from all the churches.
"Each congregation recognised that changes had occurred in their midst. The congregation at Box Hill North was ageing, as it was at Templestowe to an extent," he said.
"At Doncaster and Doncaster East they had younger people involved but recognised that it was difficult for young people to remain living in the same area."
Mr Bairstow said the move had then been conceived as a means of ensuring the Uniting Church continued to have a presence in the region.
"It was determined 10 years or so ago that if we don't do anything in the near future we're going to become like a number of other churches of all sorts of denominations that are just fading away," he said.
Wood and Atkinson streets will be closed to pedestrians during construction. They're expected to reopen late next year.